Καλημέρα σας, σήμερα στο BEAYTY DAYS WITH A BOOK φιλοξενούμε τη συγγραφέα
κ. ΤΟΥΤΣΗ ΕΙΡΗΝΗ, του βιβλίου «ΒΑΝΙΛΙΑ ΣΟΚΟΛΑΤΑ», που εκδόθηκε από τις ΕΚΔΟΣΕΙΣ ΑΠΑΡΣΙΣ.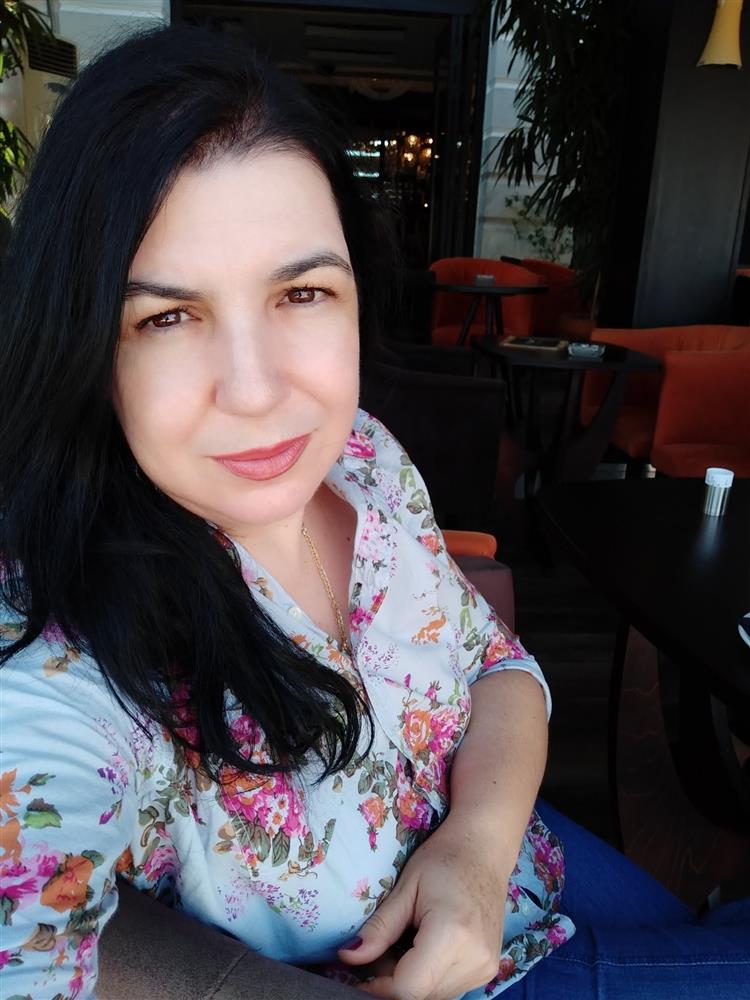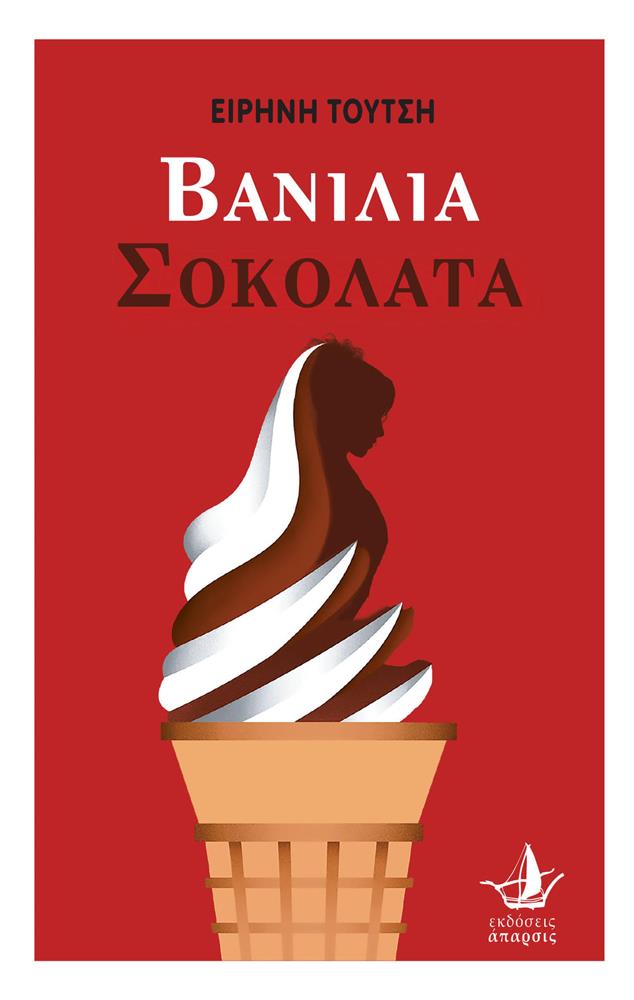 Κα ΕΙΡΗΝΗ ΤΟΥΤΣΗ, ευχαριστούμε που δεχτήκατε να μιλήσουμε και να γνωρίσουμε εσάς και το βιβλίο σας.
1)Πείτε μας κάποια πράγματα για τον εαυτό σας, μιλήστε μας για εσάς.
Κατάγομαι από ένα όμορφο νησί με μακρά ιστορία, τη Σαλαμίνα. Είμαι λάτρης της
φύσης και φιλόζωη. Έχω σπουδάσει «Μοντελίστ» αλλά η συγγραφή για μένα είναι
μεγάλη αγάπη. Τις ελεύθερες ώρες μου ασχολούμαι με τα λουλούδια. Έχω
διαφόρων ειδών, από εξωτερικού χώρου, κάκτους, αλλά λατρεύω τις ορχιδέες και
μπορώ να πω ότι έχω συλλογή μέσα στο σπίτι μου. Επίσης μου αρέσει η
μαγειρική, θέλω το φαγητό καλομαγειρεμένο. Το φαγητό θεωρώ ότι είναι μια
απόλαυση της ζωής. Μου αρέσει και η ζαχαροπλαστική, τη βλέπω δημιουργία και
πειραματίζομαι με τις γεύσεις στο μικρό μου βασίλειο, την κουζίνα μου. Κάτι ακόμα
που με ξετρελαίνει είναι τα ταξίδια. Έχω ταξιδέψει πολύ σε Ελλάδα και
Εξωτερικό.
2)Πείτε μας, είχατε ονειρευτεί από μικρή να γίνεται συγγραφέας? Πότε και πως
ξεκινήσατε την συγγραφή.
Από μικρή είχα άλλα όνειρα, καμία σχέση με τη συγγραφή. Το ερέθισμα στο να
ξεκινήσω τη συγγραφή ήρθε σε μεγαλύτερη ηλικία και φυσικά ήταν τα παιδιά. Αυτά
τα μικρά πλασματάκια που παιδεύουν γλυκά τη ζωή μας. Τώρα το πώς ξεκίνησα
... Εγώ λατρεύω τα Χριστούγεννα, έτσι λοιπόν παραμονή Χριστουγέννων (που ως
συνήθως κάθομαι μέχρι το πρωί χαζεύοντας το χριστουγεννιάτικο δέντρο μου )
πριν πολλά χρόνια πήρα μια κόλα χαρτί και άρχισα να αποτυπώνω τις σκέψεις
μου, αυτή ήταν μόνο η αρχή, γι' αυτό το μαγικό κόσμο της συγγραφής.
3)Συστήστε μας με λίγα λόγια το βιβλίο σας «ΒΑΝΙΛΙΑ ΣΟΚΟΛΑΤΑ». Πότε
ξεκινήσατε να το γράφετε και πόσο καιρό σας πήρε να το τελειώσετε;
Είναι ένα μυθιστόρημα ρομαντικό, γεμάτο συναισθήματα. Μιλάει για ένα ζευγάρι
που αναπόφευκτα πρέπει να περάσει από κάποιες δοκιμασίες, για να καταλάβει ο
καθένας τους ότι είναι το άλλο μισό του καθενός και να καταλήξουν πάλι μαζί.
Είναι μια δυνατή ένωση που νιώθει ο ένας για τον άλλο. Το εξώφυλλο του αν το
παρατηρήσετε απεικονίζει μια κοπέλα που περιμένει υπομονετικά. Αν και είναι
προβληματισμένη, βγάζει ένα δυναμικό χαρακτήρα και στέκει αγέρωχη. Τα
χρώματά του δεν είναι τυχαία, το κόκκινο μας δείχνει το πάθος, τον έρωτα και την
αγάπη. Το καφέ σε αντίθεση με το άσπρο είναι τα σκαμπανεβάσματα της ζωής.
Το χωνάκι μπισκότο δείχνει τη σταθερότητα αυτής της γυναίκας. Η γεύση της
Βανίλιας και της Σοκολάτας είναι αντίθετες και είναι γλυκόπικρες όπως οι στιγμές
της ζωής μας. Το βιβλίο το ξεκίνησα πριν πολλά χρόνια, απ' ότι θυμάμαι μέσα σ'
ένα καλοκαίρι το είχα τελειώσει. Βέβαια είναι γραμμένο περίπου δέκα χρόνια. Είναι
το πρώτο μου μυθιστόρημα που έγραψα, γιατί μετά ακολούθησαν κι άλλα.
4)Τι ιδιαίτερο θα διαβάσουμε σ' αυτό το βιβλίο? Αν ήσασταν ένας απλός
αναγνώστης του, ποια θα θεωρούσατε ότι είναι τα δυνατά του στοιχεία?
Το βιβλίο μου μέσα από τις σελίδες του βγάζει μια ζεστασιά. Μιλάνε τα
συναισθήματα. Αν και από την περίληψη του μπορεί να φαντάζει μια καθημερινή
ιστορία έχει πολλά ανατρεπτικά γεγονότα. Κάθε σελίδα του είναι και μια έκπληξη
για τον αναγνώστη και κάθε κεφάλαιο διαφορετικό, δεν έχει επαναλήψεις. Τα
δυνατά του στοιχεία είναι οι εύστοχοι διάλογοι, οι παραστατικές περιγραφές και
ένα μαγικό συναίσθημα που καθώς το διαβάζεις σε συνεπάρει.
5)Ποιο είναι το μήνυμα που θέλετε να αποκομίσει ο αναγνώστης.
Αυτό που θέλω να περάσω στον αναγνώστη, είναι ότι στη ζωή μας τα γεγονότα
είναι ανεξέλεγκτα. Μας συμβαίνουν πράγματα που δεν μπορούμε να εξηγήσουμε
ούτε και εμείς οι ίδιοι. Περνάμε δοκιμασίες και όλα οδηγούνται σε ένα μονοπάτι
που πρέπει να διανύσουμε θέλοντας και μη. Η μοίρα αποφασίζει για εμάς και όχι
εμείς.
6)Πως αποφασίσατε τον τίτλο του βιβλίου, υπήρξε κάποιος άλλος που
απορρίφθηκε?
Ο τίτλος του βιβλίου είναι εμπνευσμένος λόγο της πρωταγωνίστριας μου, που έχει
τη σοκολατερί αλλά έχει και μια άλλη έννοια, τα σκαμπανεβάσματα της ζωής και
τις γλυκόπικρες γεύσεις της. Επίσης να πω ότι είναι ο αρχικός του τίτλος.
7)Πως προέκυψε η συνεργασία σας, με τις εκδόσεις ΑΠΑΡΣΙΣ.
Μετά από πολλές άκαρπες απόπειρες που είχα με άλλους εκδοτικούς, εντελώς
τυχαία και μετά από πολλά χρόνια προσπάθειας ήρθε η συνεργασία μου με τις
Εκδόσεις Άπαρσις. Είχα στείλει ένα δείγμα του μυθιστορήματος προς αξιολόγηση,
όμως αυτό χάθηκε σαν αρχείο, λόγο μια μετακόμισης του εκδοτικού και
απαντήθηκε μετά από πολλούς μήνες. Οπότε για εμένα ήταν μια έκπληξη.
8)Κάθε μέρα βλέπουμε να εκδίδονται καινούρια βιβλία και συνεχώς μας
συστήνονται καινούριοι συγγραφείς. Ποιο νομίζετε ότι είναι το πακέτο που πρέπει
να διαθέτει ένας συγγραφέας για να μας αφήσει τις καλύτερες εντυπώσεις?
Πιστεύω πρέπει να αγαπάει τη συγγραφή. Να φαντάζεται το γεγονός την ώρα που
γράφει και να ζει την κάθε στιγμή των πρωταγωνιστών του. Να ταυτίζεται με τους
ήρωες του. Να βλέπει τον εαυτό του στα μάτια τους. Μέσα από τη συγγραφή να
βγαίνει δυναμισμός και ταυτόχρονα ευαισθησία. Το ρομαντικό στοιχείο να μη
λείπει και να τονίζει με μηνύματα τα καταπιεσμένα συναισθήματα, που ενώ
υπάρχουν μέσα μας, τα χείλη δεν τολμούν να πουν.
9)Μιλήστε μας για τα επόμενα συγγραφικά σας σχέδια. Τι να περιμένουμε από
εσάς και πόσο σύντομα?
Η αλήθεια είναι ότι υπάρχει πολύ υλικό, γιατί γράφω χρόνια. Θέλω να εκδοθεί το
πρώτο μου παραμύθι που ήταν η αφορμή να γνωρίσω τη λογοτεχνική γραφή και
παράλληλα ετοιμάζω το επόμενο μυθιστόρημα, όπου θα μας ταξιδέψει πίσω στο
χρόνο με μια άκρως ρομαντική ιστορία.
10)Ποια θεωρείτε ως την πιο σημαντική, ίσως και ανεξάντλητη, «πηγή ιδεών» για
έναν συγγραφέα;
Νομίζω η φαντασία του, παίζει σημαντικό ρόλο, στον τρόπο σκέψεις του, τα
βιώματα του και οι εμπειρίες που αποκτά στη ζωή.
11)Ποιος πιστεύετε ότι πρέπει να είναι ο κύριος στόχος κατά τη συγγραφή ενός
βιβλίου; Το οικονομικό όφελος, η φήμη ή η ικανοποίηση μιας εσωτερικής ανάγκης;
Για εμένα προσωπικά είναι η ικανοποίηση της εσωτερικής ανάγκης, μετά
ακολουθούν και τα υπόλοιπα.
12)Γιατί πιστεύετε πως πρέπει να διαβάζουμε βιβλία;
Τα βιβλία είναι παντοτινοί μας φίλοι. Είναι πιστοί και είναι πάντα εκεί για να μας
ταξιδέψουν να μας χαλαρώσουν και να μας διδάξουν. Μας συντροφεύουν, μας
μορφώνουν και διευρύνουν τους πνευματικούς μας ορίζοντες.
Τελειώνοντας με τις ερωτήσεις θα ήθελα να σας ευχαριστήσω για ακόμη μια φορά
και θα ήθελα να μας πείτε που μπορούμε να βρούμε εσάς και το βιβλίο σας.
Θα ήθελα και εγώ με τη σειρά μου, να σας ευχαριστήσω που με φιλοξενήσατε στο
Beauty Days With α Book, μου δίνετε την ευκαιρία να με γνωρίσουν οι
αναγνώστες /στριες μου και οι φίλοι του βιβλίου. Εμένα μπορείτε να με βρείτε στο
[email protected] για να έχετε επικοινωνία μαζί μου. Το βιβλίο μου πωλείται
απευθείας από τις εκδόσεις Άπαρσις και επίσης θα το βρείτε σε πολλά κεντρικά
βιβλιοπωλεία σε όλη την Ελλάδα.
Επίσης να ευχαριστήσω την κυρία Μαίρη Τσιλίκη διαχειρίστρια της σελίδας, τις
Εκδόσεις Άπαρσις και τον κύριο Γιώργο Ευσταθίου.